The ISE Expo 2023 in Kansas City Convention Centre was a remarkable milestone for us here at SkillsBase. We made our US debut as a leading software company specialising in artificial intelligence, app-based training and augmented reality solutions. SkillsBase had the privilege of showcasing our innovative solutions alongside our client Dexgreen Ltd. Dexgreen Ltd is a prominent player in product design and manufacturing, particularly in the telecoms sector.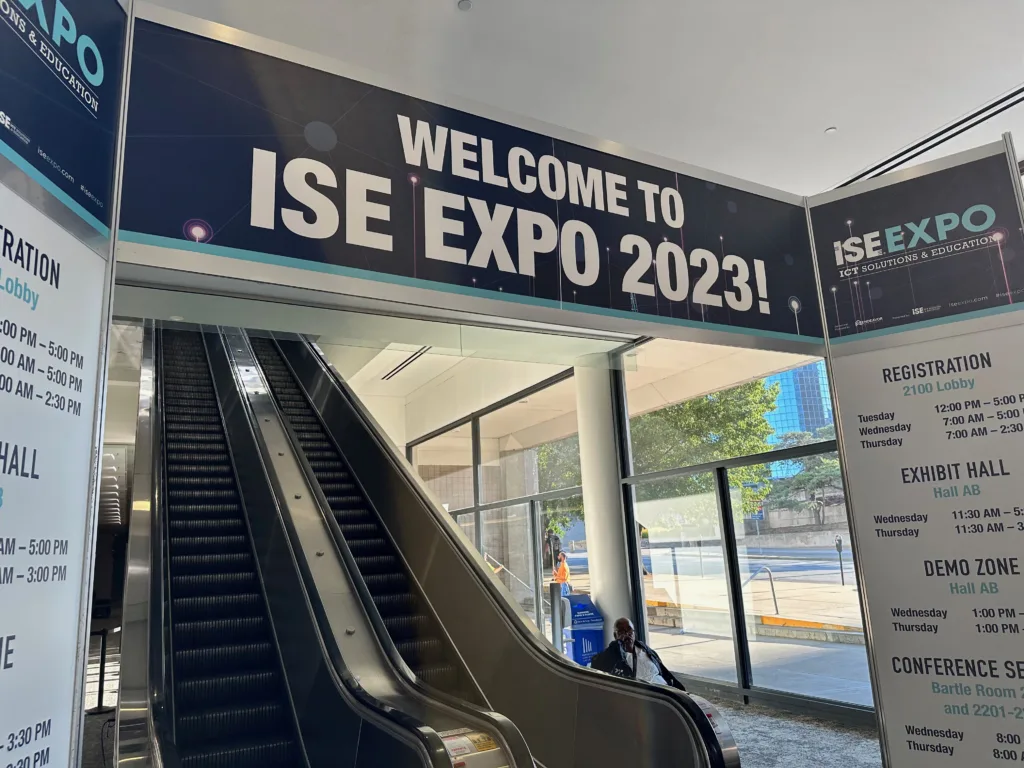 Our presence at the ISE Expo was a memorable moment for us because we were given the opportunity to present our cutting-edge technologies to a US audience for the first time. This opportunity not only allowed us to exhibit our solutions, but also let us engage with industry leaders, attend enlightening presentations and gain valuable insights into the dynamic world of telecoms.
A Spotlight on SkillsBase AI-Powered Solutions
SkillsBase wowed attendees with our artificial intelligence solutions. Our solutions are designed to revolutionise training and efficiency in the telecoms industry. This means automating routine tasks and enhancing decision making processes. As a result, our AI solutions garnered substantial attention.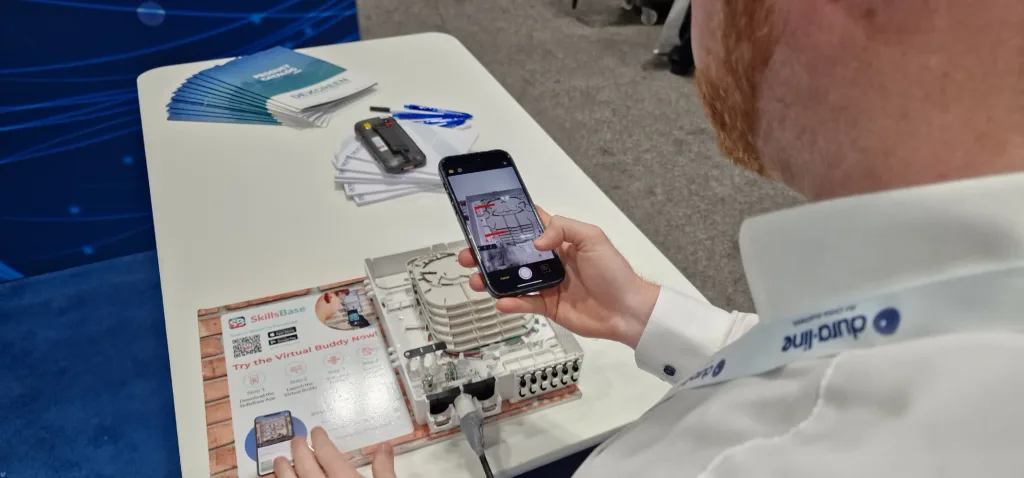 Redefining App Based-Training
Our innovative app-based training solutions were also very popular with attendees. SkillsBase's user-friendly and intuitive app design makes learning more accessible than ever. As a result, we can ensure that telecom professionals can easily upskill remotely and also in the classroom.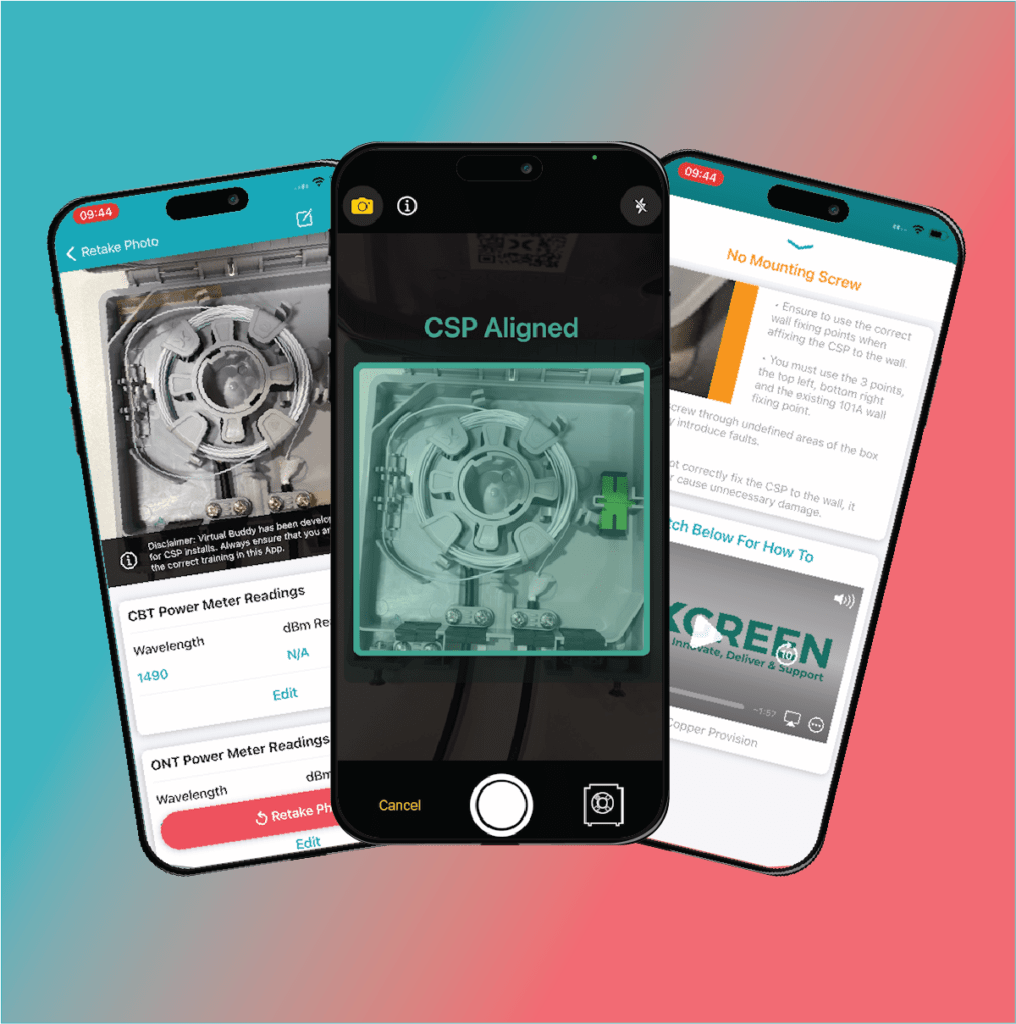 Elevate Learning with Assessments
Our team at SkillsBase was able to demonstrate the power of our eLearning and practical assessment platform. This resulted in a new dimension of the learning experience for telecom professionals.
Augmented Reality Takes Centre Stage
Our team demonstrated our transformative AR technology for telecom industries. This means telecom professionals will be able to streamline their operations and create a more efficient flow because of our technology. Dexgreen Ltd is a remarkable example of what our technology can achieve, as we can see their increased productivity and a reduction in errors in product design and manufacturing as a result of our platform.
AFL Spotlight
We were very honoured to have our solutions at SkillsBase highlighted by major USA based telecoms company AFL. As a result of this acknowledgment, AFL underscored our commitment to excellence and innovation in the industry.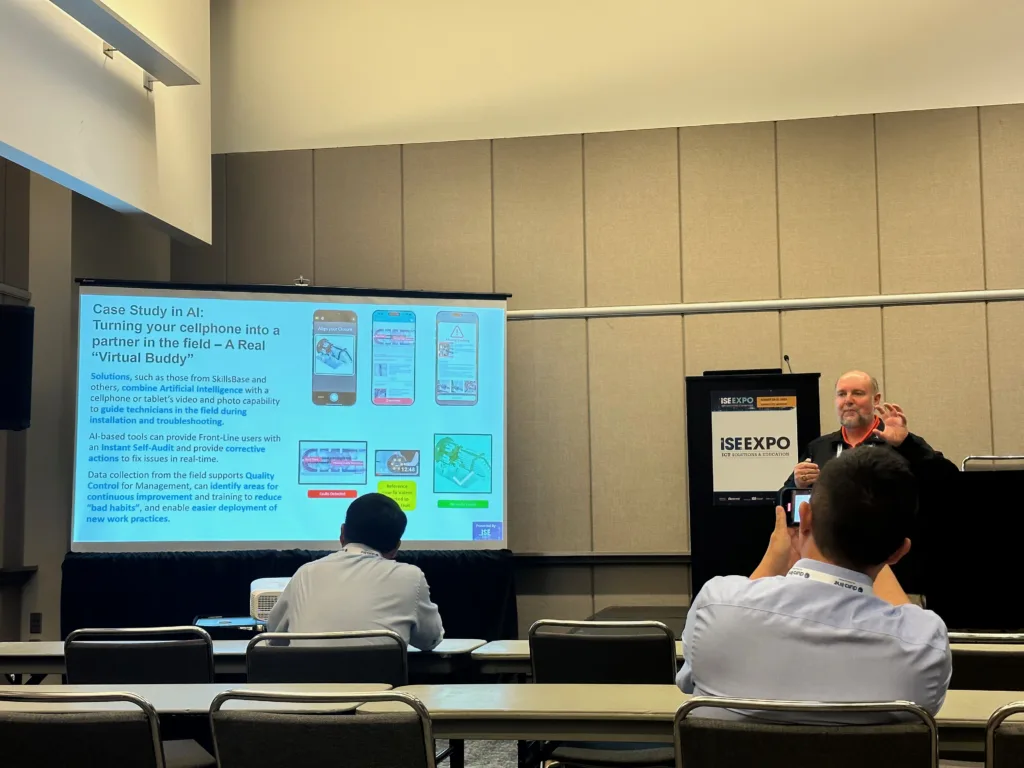 Gaining Insights and Inspiring Innovation
One of the most valuable takeaways from the ISE Expo 2023 was the wealth of knowledge that we acquired as a result of our participation. We engaged in presentations from telecom experts that illuminated emerging trends in the industry. Because of this, we have been deeply inspired and will embark on updating our products so that we can ensure our solutions remain cutting edge.
New Client Interest
We were thrilled to witness that we received overwhelming interest from potential clients as a result of our live demonstrations. We made a lasting impression because of our interactive presentation of our technology, paving the way for exciting future collaborations within the telecoms sector.
As we reflect on our successful introduction into the US market, we remain poised to continue transforming the telecoms industry through our innovative software solutions. We are committed to staying at the forefront of technology, and remaining a trusted partner for businesses seeking to thrive in this rapidly evolving sector.
Stay tuned for more updates and announcements from us here at SkillsBase. We promise to continue pushing the boundaries of what's possible in telecom software solutions and beyond!
Contact Us