Openreach – AI Virtual Buddy Visual Compliance
In conjunction with Openreach, SkillsBase ran a trial to demonstrate the potential of the Virtual Buddy Technology as a learning tool to improve user compliance and to evaluate its potential to reduce ELF (early life failure) & Truck Rolls. Over the course of the Trial, we were able to see a number of fault drops in the group of engineers.
WATCH THE FULL CASE STUDY VIDEO HERE: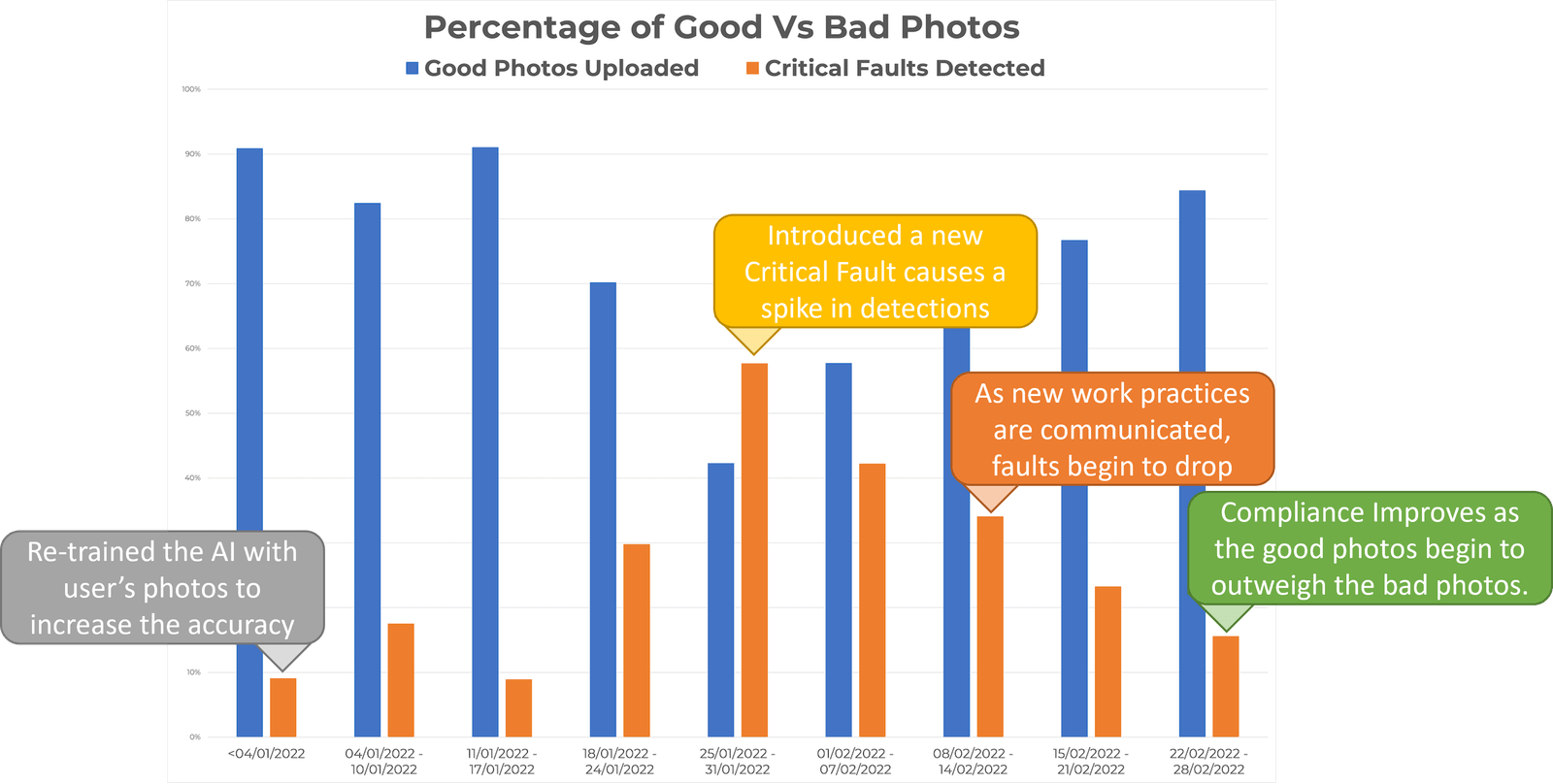 why skillsbase?
Using the SkillsBase AI Virtual Buddy tool, users gain the ability to self-check their installation quality in real time while they are on the job. Continuous on-the-job learning is facilitated, and visual quality control is automated, resulting in a constant learning cycle. Engineers can scan a photo and receive feedback as soon as it has been scanned.
Anytime an issue can be detected visually; this solution can be deployed within a few days with as few as 20 photos!