What Does SkillsBase Do?
Here at SkillsBase, we have worked extensively with the telecoms industry to optimize the installation process. Using the latest in AI and AR technology, we create solutions that target specific pains in installation for that industry. But our solutions aren't specific to telecoms, there is great potential for them to be used in other industries. In particular, we see huge benefits for pharmaceutical manufacturing.
We create bespoke solutions to get to the root of solving your particular needs. As a result of this approach, we can design and maintain our products alongside you to create a solution. This allows us to cater to every need, automating routine processes and streamlining your work. The result is reducing errors significantly.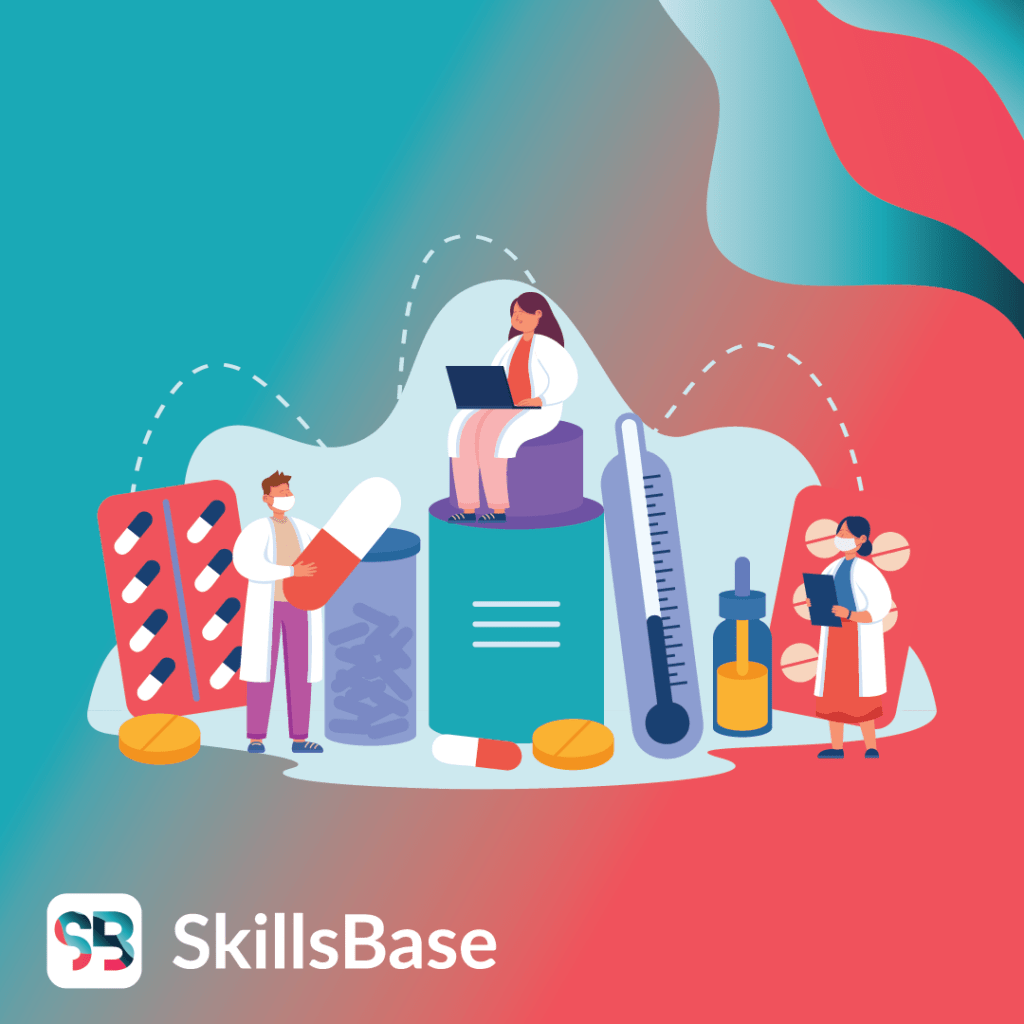 What Solutions Does SkillsBase Have?
Our Virtual Buddy tool is an AI powered solution that uses AI to identify issues in installation and manufacturing. Meanwhile, we provide thorough and engaging tutorials on correcting errors in a way that promotes positive feedback and supportive learning. The core technology of the Virtual Buddy can be adapted to any industry. We will work alongside you to create a Virtual Buddy that targets exactly what you need from an AI assistant.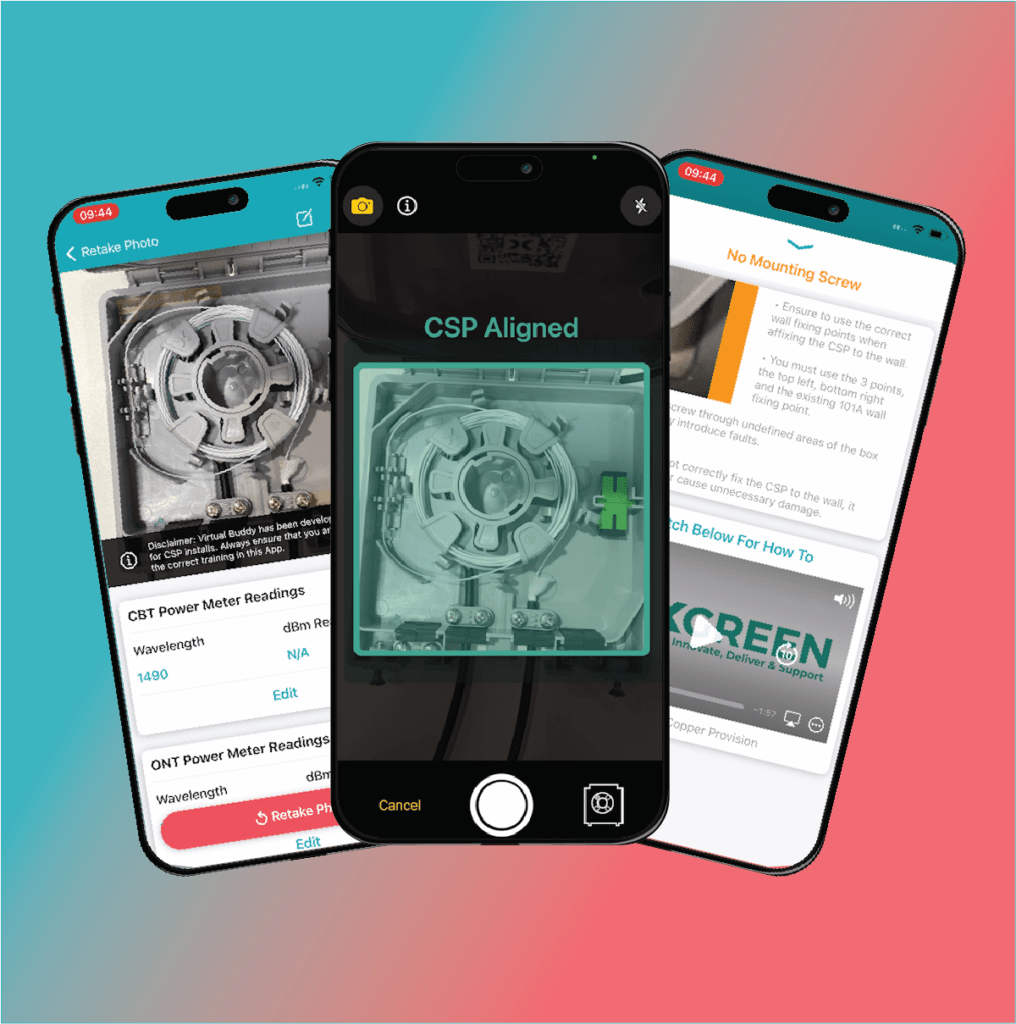 Our AR Planning tool is a solution we offer that takes advantage of the latest advancements in AR to allow companies to train and support employees on site. By using our solution, it will allow you to overlay products on your environment, gather precise measurements efficiently, create simulations of your spaces, keeps stock of your inventory and more. As a result, it simplifies manufacturing and automates routine processes to make manufacturing as quick and easy as possible.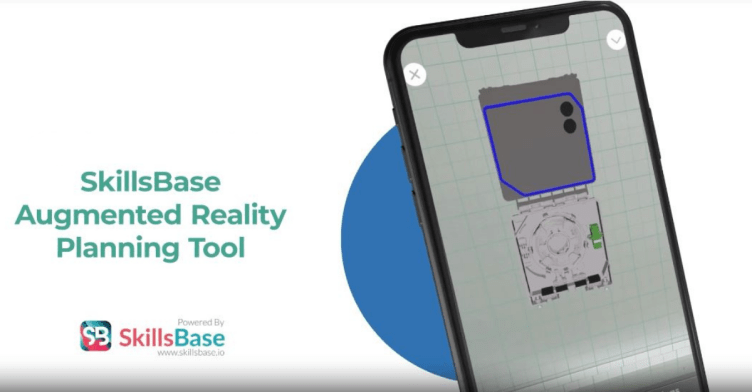 Our solutions are created with the employee in mind, and are built to work in collaboration with workers and benefit their needs while also ensuring consistent quality, efficiency and speed for the business overall. By implementing our solutions, you can guarantee cost reduction and promotes a happier manufacturing experience.
Bespoke AI Solutions
Here at SkillsBase, we understand that no solution is a one size fits all. By using bespoke solutions, we are committed to adapting to the needs of our clients, and making sure that our platform is exactly what you need it to be. We build the platform around you, and we create solutions for the specific needs of your industry and your business. The process of building your platform is collaborative and customised, and we will work with you to create exactly what you need. From mobile-app solutions to content creation and marketing, SkillsBase is dedicated to providing you with whatever will work for you.
Whatever you need, whatever industry you hail from, SkillsBase has the tools to support you.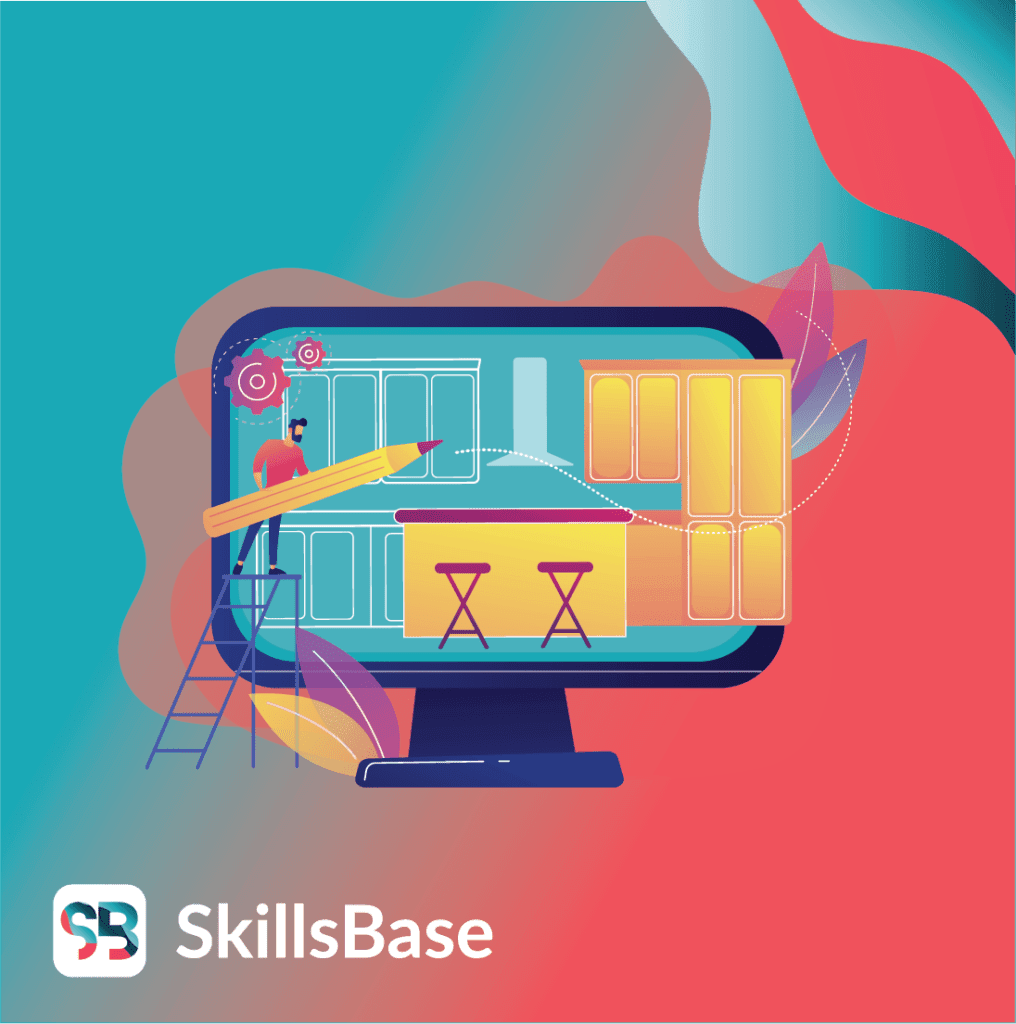 How Can SkillsBase Benefit Pharma?
Analysing Data
A big part of pharmaceutical manufacturing is identifying patterns and anomalies from large datasets. This is a task that can be tedious, time-consuming and has potential for human error. By utilising AI as a tool for analysing data optimizes the manufacturing process and reduces errors. This means making analysis faster and more efficient.
In a similar vein, being able to quickly and competently analyse data means that you can speed up the process of drug discovery. Using AI can analyse clinical trial results, chemical and biological compounds and more to predict potential drug candidates.
Quality Control
AI can also be used for consistent quality control because AI has the ability to identify defects or deviations from the norm in a way that can be more easily overlooked by humans. By being able to easily and quickly identify any errors means that you can create a higher quality product in a significantly reduced time frame.
Training
You can also use AR for training purposes, allowing workers to practice essential tasks in a safe environment. It also means being able to upskill on site. This results in reducing the time it takes to train employees as it reduces the need for text heavy manuals and traditional learning materials that are often difficult to apply in practice.
Improve Visualisation
Our AR tools can be used to optimize layout and equipment placement, keep track of your inventory, and gives employees access to instructions, tutorial videos, blueprints and more.
Communication
You can also use the SkillsBase app itself can centralise your communication while keeping your data safe and secure. This is because our app creates a work process that is communicative, efficient, quick and easy. We have seen the implementation of our app in other industries drastically decrease manufacturing costs. Alongside this, it also errors and greatly increase the speed and accuracy of the process.
Contact SkillsBase
If you're interested in working with SkillsBase or you want more information, you can contact us directly at info@skillsbase.io. You can also reach out to our CEO Mark Horgan. We're excited to hear from you!