Bake it off! SkillsBase Gingerbread House Master Class 2022!
Release date: 20th December 2022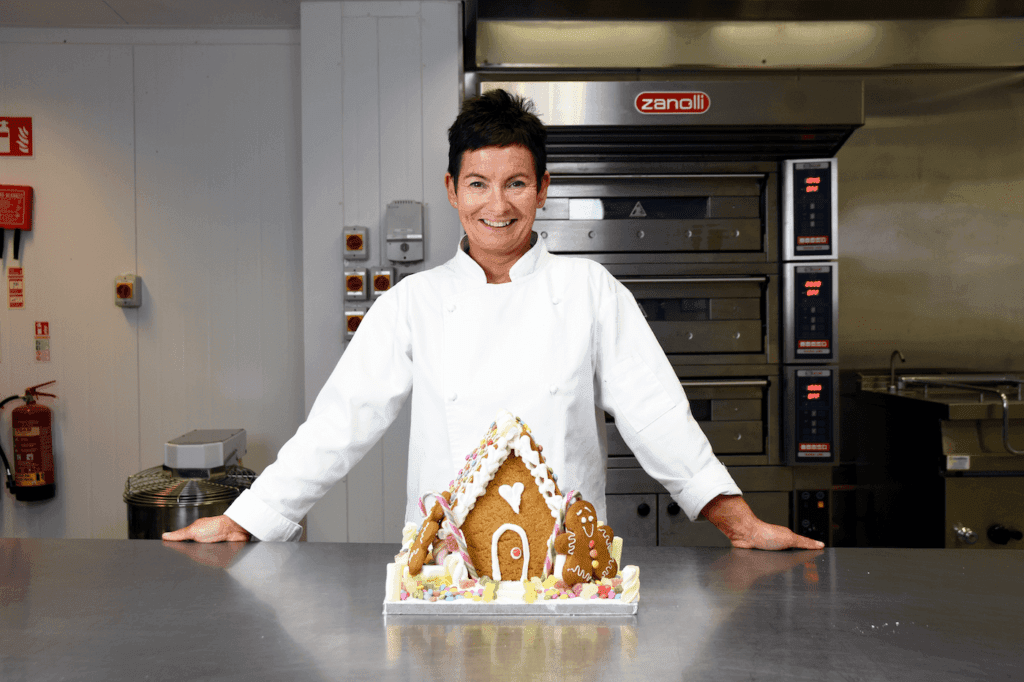 Skillsbase has partnered with well known Cork Baker, A Touch of Magic, to give people a free gingerbread-making online Master Class just in time for Christmas.
The free course is available on the Skillsbase mobile application which is used across multiple industries in the UK and Ireland, from utility providers to sports clubs and education providers. The innovative app allows companies to upload content, create quizzes and develop e-learning courses.
Speaking about the Christmas giveaway CEO, Mark Horgan said "It's been an exciting year of growth for Skillsbase as we worked with organisations of all sizes to help them engage with people, as a way of saying thanks we have created a fun course with Patricia that people will really enjoy". The course provides step by step video instructions from Patricia on how to create a Gingerbread house.
Patricia O'Flaherty is one of Ireland's top confectioners having won many gold medals for her creations over the years. She set up A Touch of Magic in the late 90s when it became more than just a hobby and in recent years has become known as a teacher with her own baking club for kids in the Cork County Council Incubator Kitchens in Carrigaline.
In 2020 Patricia shot to fame when she decided to use her expertise and teach people how to bake during the covid lockdowns. Over 100 consecutive mornings she went live on Facebook at 10am with a different recipe reaching thousands of homes both here and abroad.
The success of the Facebook live campaign inspired her to publish her own book where she shared her methodology and delicious recipes for everyone to follow. "The success of the book blew me away and now I am excited to launch my first online course that people can use for free thanks to Skillsbase" added Patricia.
It may seem overwhelming to make a Gingerbread House but in this master class is designed to help people overcome that fear with a recipe that you can use to build a sturdy house that will last through the holidays. The course is available from December 20th on the SkillsBase application for Free on both the Google Play Store and Apple App Store